3 Classy Fall Outfits for Men – As the leaves begin to turn and the weather cools down, it's time to start thinking about updating your wardrobe for the fall season.
While the focus is often on women's fashion, there are plenty of stylish options for men as well. Here are some ideas for put-together, classy fall outfits for men.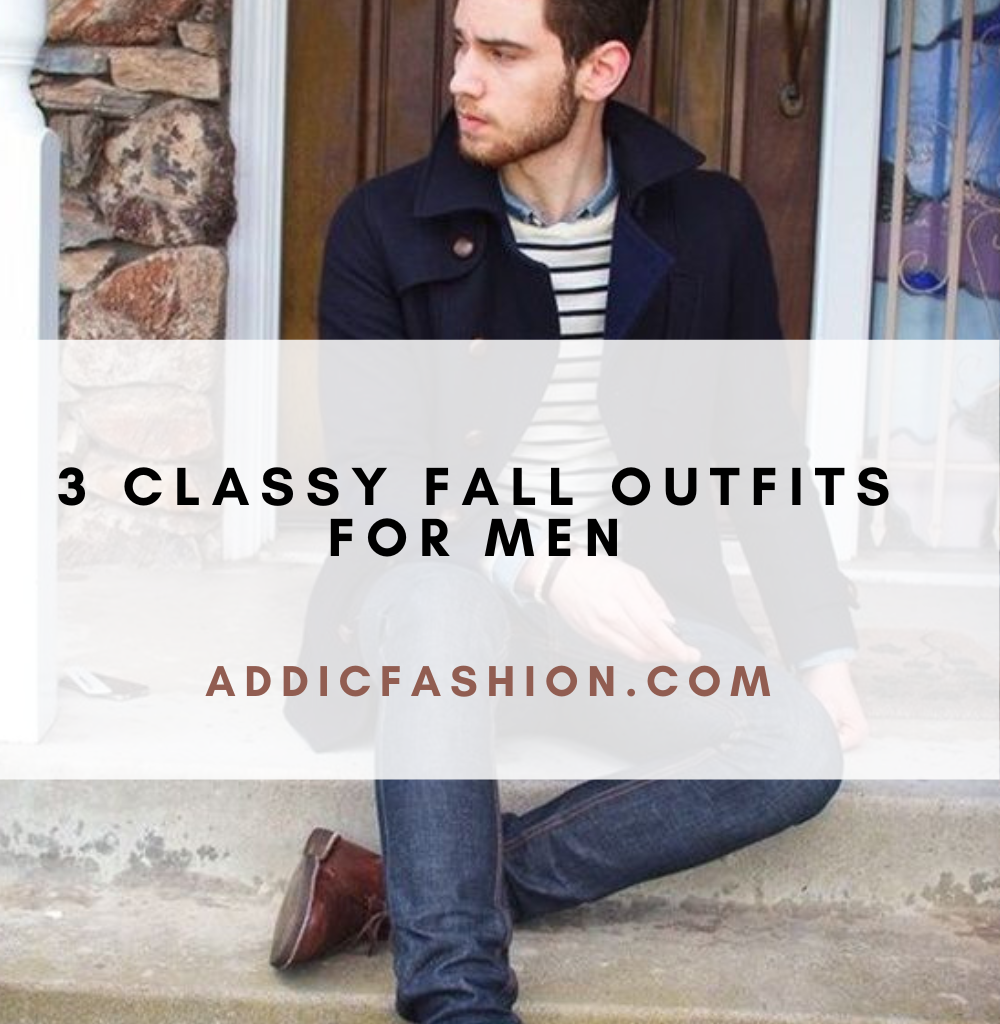 Blazer and Chino Combination
One classic fall look for men is a blazer and chino combination. Choose a medium-gray or navy blazer and pair it with a pair of tan or olive-colored chinos.
This is a versatile and polished outfit that can be dressed up or down depending on the occasion. For a more formal event, add a white dress shirt and a tie in a seasonal color such as burgundy or burnt orange.
For a more casual outing, swap out the dress shirt for a cozy flannel in a plaid or check pattern.
Mix and Match
Another great option for fall is to mix and match different textures and fabrics. Try pairing a cable-knit sweater with a pair of corduroy pants.
The contrast between the soft and nubby fabrics will add interest to your outfit. You can also layer a denim or chambray shirt underneath the sweater for an extra touch of texture.
Finish the look with a pair of Chelsea boots or suede desert boots in a rich, autumnal color.
Jeans and Shirt Combination
If you're looking for a more relaxed and laid-back outfit, try combining a pair of dark wash jeans with a ribbed henley shirt.
The henley shirt is a versatile piece that can be dressed up or down, and it's perfect for the cooler fall weather.
Layer a flannel shirt or a quarter-zip sweater over the henley for added warmth, and finish the look with a pair of suede chukka boots or lace-up boots.
Conclusion
No matter what your personal style is, there are plenty of options for creating stylish and put-together fall outfits for men.
Whether you prefer a more formal look or something more laid-back and casual, you can find pieces that will help you transition your wardrobe from summer to fall.
Just remember to choose items in seasonal colors, mix and match textures, and layer for added warmth.
With a little bit of effort, you can create a range of chic and fashionable outfits that will keep you looking sharp all season long.