Men's fashion has always been about comfort and looking good without much hassle. You cannot expect a man to spend hours standing in front of a mirror –indecisive on what to wear. We notice that most men's clothing items are multi-functional and versatile.
However, designers and stylists never fail to impress with their innovations. Decades ago, hoods were added to sweatshirts and leather jackets. This addition was to facilitate the athletes in cold weather. Later it was adopted as a warm garment by university and college sports teams.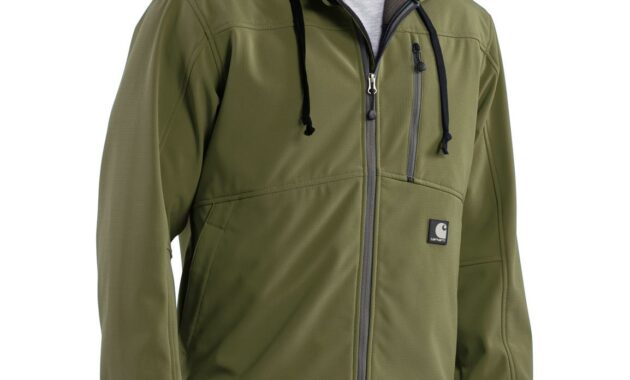 A hooded jacket, commonly known as a hoodie, was initially designed for sportswear. Nevertheless, this style has been transformed into casual wear. Men are opting to wear it at workouts, running errands and even just at home!
Hooded jackets are available in two different styles. First is the zip-up style which looks good in a fitted silhouette. Second is the pullover style which is better as a loose or baggy fit. It depends on your preference which style you choose. The close fitted hoodie is better for layering up in the cold season. However, the loose fitted hoodie is optimal for athletes.
In the modern era, hooded jackets are loved by all. You don't need a reason to wear it! The hood is your ultimate cool vibe. In this article, we offer you five appealing outfits with a hooded jacket.
With a denim jacket
This is a pairing that can never be ignored. It stays fresh on the fashion radar throughout the year. Select a hoodie in light color and top it with a denim jacket as an essential style statement. The extra layers keep you warm.
If you are a fan of monochromatic styling, layer a black hoodie inside your denim jacket. But make sure you have the generic blue denim jacket because it has its own special aura.
A gray pullover hoodie beneath a denim jacket gives the ultimate cool and smart vibe. The neutral colors allow the denim to be the star of the ensemble.
With a coat
The purpose of a hoodie is to keep the wearer warm and protected from cold wind. However, if you are living in a country where zero degrees is the norm, you would have a need to layer up when going out. This is where styling a hoodie can come in handy.
The trick is to choose a hoodie made of thin fabric, so that adding layers won't bulge your overall look. So top your hoodie with a coat, and observe the charisma it generates. Men usually have coats lying in their wardrobe –the last resort to pull off a sophisticated look anytime. Nevertheless, when worn together with a hoodie it gives a relaxed weekend vibe.
Try a camel colored coat on top of a black hoodie. Match it with black jeans and white sneakers. If you are a university student, this can be your daily go-to look.
If you love to play with colors, then layer a mustard colored hoodie with a black coat. Or if you wish to go neutral, then layer a white hoodie with a grey coat. Each of these combinations are pleasing to the eye.
With a leather jacket
The best way to stay warm and stylish at the same time is to wear a hoodie underneath a leather jacket. The warmth of the hoodie and the timeless beauty of the leather jacket give a stunning combo to its wearer.
For a rough and tough look, wear a black leather jacket on top of a black hoodie with front zipper. Add black skinny fit jeans for a rock star vibe.
However, if you are an admirer of classics, you should wear the traditional brown leather jacket on top of a white hoodie. In this case, a gray hoodie will also go well. This neutral style is a win for your casual outings!
For the bold ones, who are looking out for making a statement, this style is just for you! Pair a black leather jacket with black jeans and then try out different colored hoodies underneath. A striking red hoodie will talk all about confidence. A lovely mustard hoodie will brighten up your winter days. And finally, a pastel blue hoodie will make you look cool and chic.
On the other hand, stylists have even introduced leather jackets with hoods for men who don't like layering up in winters. Just wear it on top of your t-shirt and you're ready to go. This works as an all-in-one attire for men who are always on the go!
With a blazer
Modern way of styling is all about tuning smart and casual dressing together. This type of dressing especially works for casual Fridays in the office.
For example, wear a thin layered hoodie and top it with a blazer for the ultimate gentleman look. The blazer adds the required sophistication to the ensemble. A classic blue or black blazer on top of any light hued hoodie would look perfect.
For a bold ensemble, you can pair a red hoodie with a black blazer. Wear black pants and athletic shoes to complete the look.
For the monochromatic lovers, you can go all-gray! Layer a light gray hoodie with a dark gray blazer. Finish off with dark grey pants and black suede boots. That's what we call a mix of dapper and casual without any hassle.
For athleisure
Hooded sweatshirts were the origins of the hooded jacket family. They were designed for athletes, cheerleaders and sportsmen. This was a fabulous combo of comfort and coolness.
A good pullover hoodie is an essential item for any sports lover. For a relaxed athleisure look, wear a soft cotton hoodie with your sweatpants. Finish it off with joggers and start your lap!
Nonetheless, a slim-fitted zip-up hoodie when topped over a crew neck t-shirt gives a sleek sporty look. This is a must-try!
Conclusion
Men always want style at the disposal of their comfort. That's why a hooded jacket is the go-to attire for the winter season. It keeps you warm and on-trend.