Stay Stylish in the Cold: 5 Winter Skirt Outfits with Boots – Winter can be a tough time to stay stylish, especially when it comes to finding outfits that are both warm and fashionable.
One way to beat the winter blues and stay chic is to pair skirts with skirts. Boots are a winter wardrobe staple, and they can be dressed up or down depending on the occasion.
Here are some stylish winter skirt outfits with boots to inspire your cold-weather wardrobe: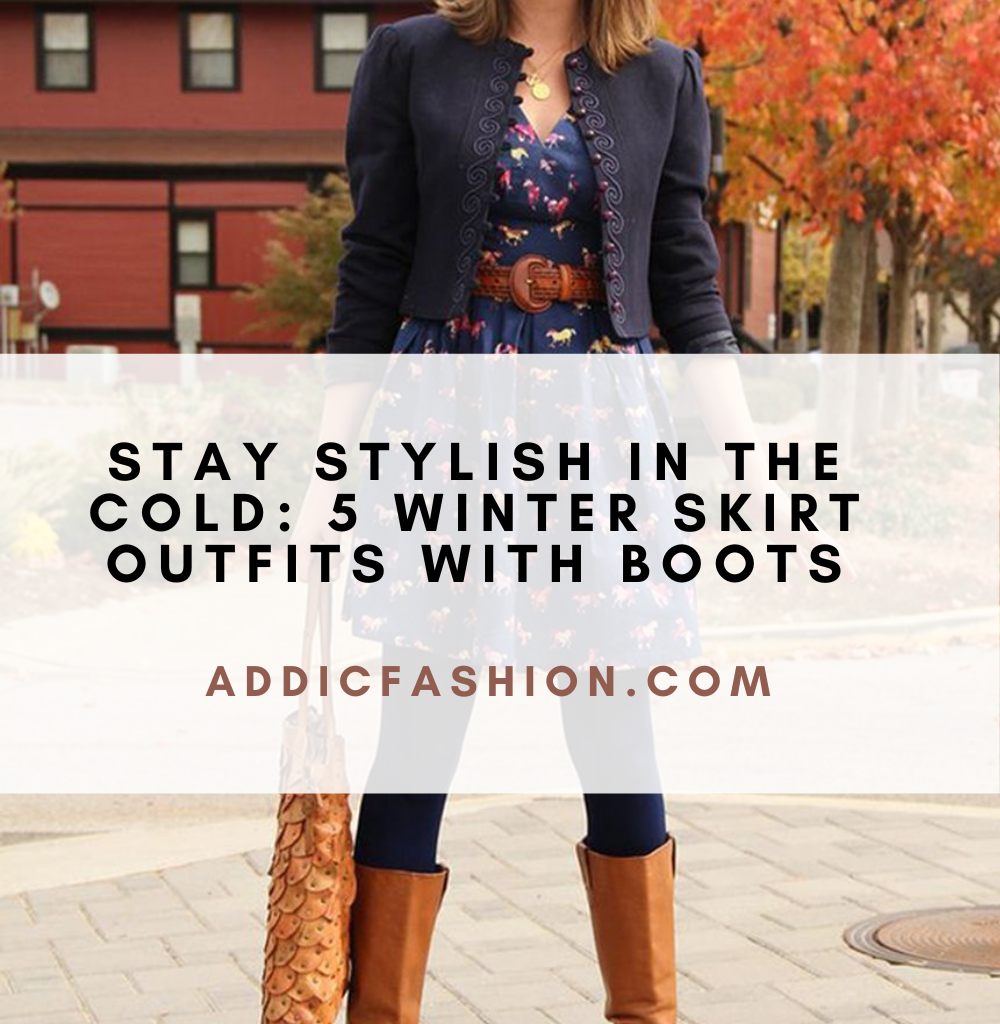 Mini skirt and over-the-knee boots
For a more casual and edgy look, try pairing a mini skirt with over-the-knee boots. Choose a skirt in a bold color or pattern, and pair it with boots in a neutral shade. Add a cozy sweater and a statement coat to complete the look.